STAINLESS STEEL
Terne coatings on stainless steel weathers to a lead patina appearance to the surface, enabling them to be used as a substitute for lead sheet on buildings such as churches. This making stainless steel a great material for both new builds and refurbishments.
PRIVATE HOUSE OXFORDSHIRE
This large new build property, designed by sir David Chipperfields architects, was one of our larger projects with a roof area of over 1800m² of stainless steel.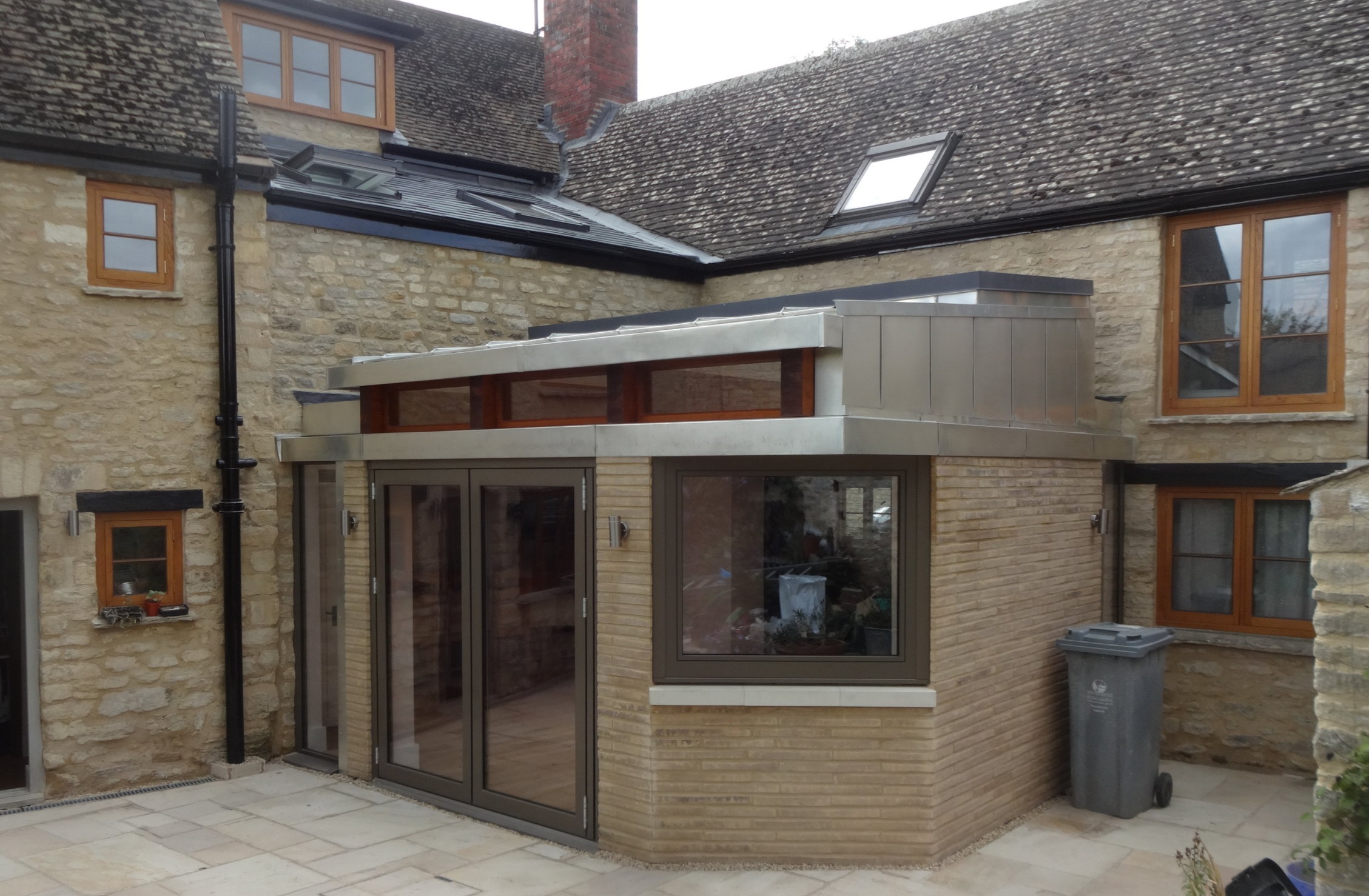 This quirky extension uses both roofing and cladding details. The new look extension in Eynsham fits into a courtyard garden brilliantly against the old existing building.
Here is just one example of where we have used stainless steel when replacing lead on a church roof. Using stainless steel to replicate traditional lead details, like the batten rolls.