PRE PAT
The natural green patina of copper straight from the outset, without having to wait for the weathering process over many years.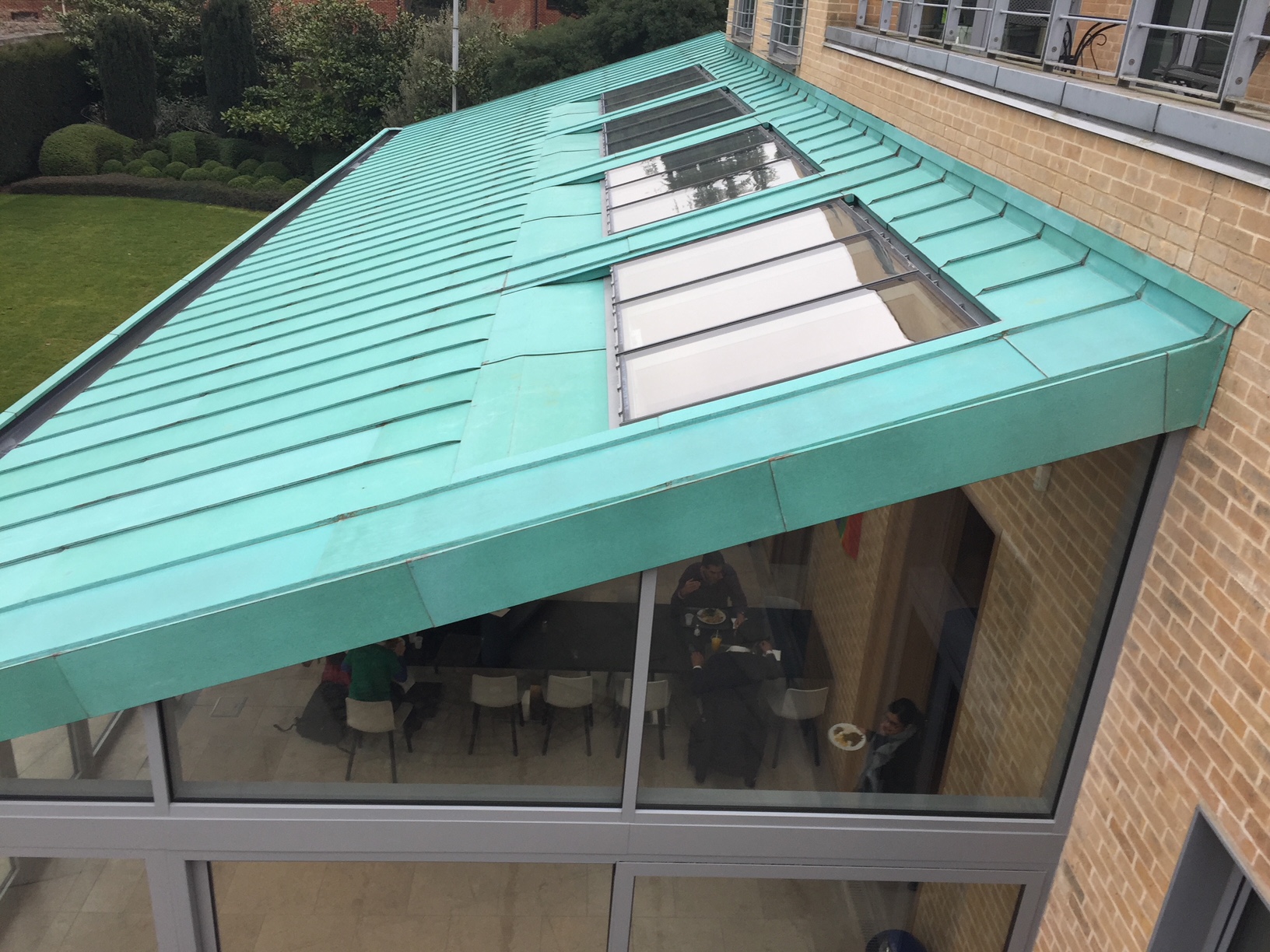 In 2016 the well known Said business school in oxford extended. With pre pat copper used on large sections of the building already this extension fits seamlessly into the surrounding buildings.
An unusual office space designed by Adrian James, pre pat copper along with traditional cross welted joints finish off this unique project in Oxford.