PIGMENTO
A range of different coloured zinc finishes are now available. They are treated in the same way as Quartz zinc in that they are pre weathered. The use of Pigmento zinc often allows for a more unusual and unique finish to a project. A full range of colours can be found on the VM zinc website.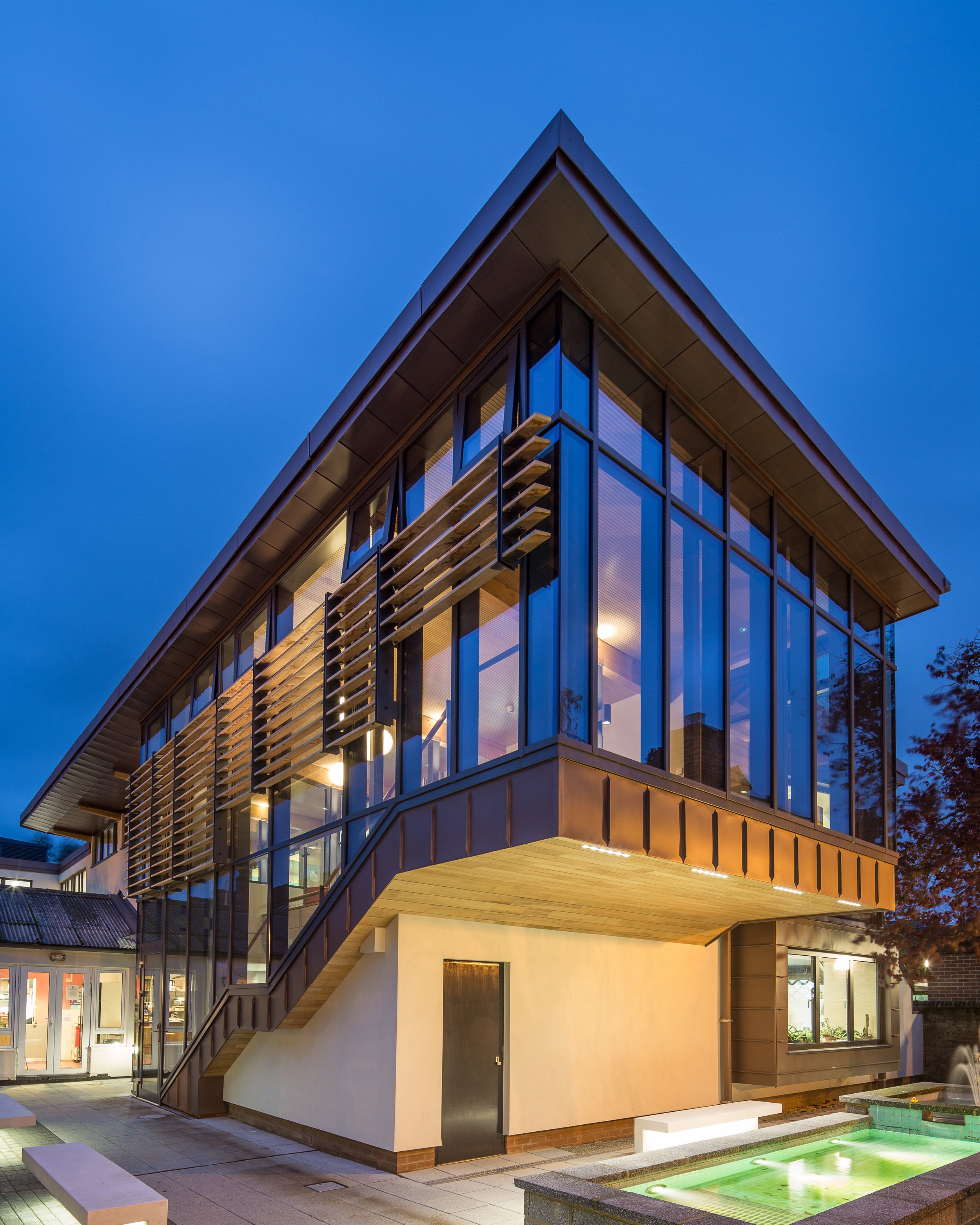 Pigmento roofing and cladding was used on this striking new build for Oxford university. The pigmento red zinc gives a bit of subtle colour to the project.
Completed in 2015 the zinc work features in the F.T.M.R.C annual publication.
This large single story extension also uses the red pigmento zinc. Sitting against the original listed building the coloured zinc interlocking panels allow for an ultra modern look.
Pigmento green zinc was used on the extension of this private house in Gloucestershire.
See the gallery below for more pictures of this project.